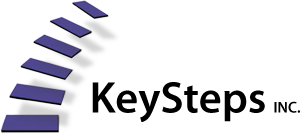 Youth Achievement, Resilience and Success Since 1978
Board of Directors: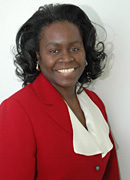 Liliana Mickle, M.Ed.
Special Assistant to the Vice Provost, Academic Support & Undergraduate Education
Liliana Mickle is Special Assistant to the Vice Provost of the University of Massachusetts Boston (UMass Boston). A higher education leader with 32 years of experience, Ms. Mickle joined the University of Massachusetts Boston's Academic Support Services and Undergraduate Studies (VPASS) unit as Special Assistant to the Vice Provost in September 2010. In this role, Ms. Mickle is responsible for all operating aspects of the Success Boston College Completion Initiative which focuses on the persistence and retention of graduates from Boston Public Schools and has been expanded to include Cambridge Rindge and Latin School and Chelsea High School. Additionally, she is responsible for coordinating the National Student Exchange Program, a study away experience that fits into university's mission of helping our students gain new understanding through a diverse set of experiences. Prior to joining the VPASS unit, Ms. Mickle held many positions in the Office of Undergraduate Admissions at UMass Boston and served as its Director for 13 years, where she was responsible for the operations, recruitment, budget management, and enrollment of students into all the university's undergraduate colleges. Ms. Mickle holds a BA in Computer Science and Masters of Education in Instructional Design from the University of Massachusetts Boston, and has completed coursework for doctoral program in higher education.
Steve Gortmaker, Ph.D.
Harvard T.H. Chan School of Public Health | Department of Social & Behavior Sciences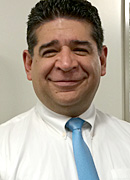 Edgar G. Herrera
Business Manager | Massachusetts Commission for the Deaf and Hard of Hearing
Edgar Herrera is the Business Manager within the Administration and Finance Department at the Massachusetts Commission for the Deaf and Hard of Hearing. Born in Guatemala, Mr. Herrera immigrated to the United States in 1978. Upon arrival to this country, he enrolled in and completed his education at Boston School for the Deaf in Randolph, MA. Most recently, he received a Certificate in Human Services Leadership & Management from Suffolk University's Moakley Center for Public Management. To retain ties with his family of origin, most summers Mr. Herrera vacations in Guatemala with his wife and three children. For twenty-three years, he has been involved with the Deaf community in various capacities locally, nationally and internationally. Mr. Herrera currently serves as Treasurer of its Board of Directors for the International Deaf Emergency Incorporated, 2014-present. In 2010 after the devastating earthquake in Haiti the organization provided support to the Deaf Haitian residents.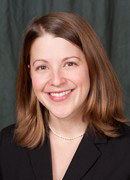 Melanie Jarboe, Esq.
Attorney, Kotin, Crabtree & Strong
Melanie Jarboe is an attorney at the law firm of Kotin, Crabtree & Strong. She represents families who have children with and without special needs as well as individual clients with disabilities. She counsels and assists individuals and families with a wide range of education and disability law issues, including navigating the team process, eligibility for services, the development of appropriate accommodation plans, school discipline, mediation, and litigation before the Bureau of Special Education Appeals. Prior to law school, Ms. Jarboe taught elementary school in Harlem. Ms. Jarboe holds a B.A. in History, 2005 Occidental College, magna cum laude, Phi Beta Kappa; an M.S., Teaching, 2007 Pace University and a J.D., 2011 Boston College, cum laude. While at Boston College, she was Editor-in-Chief of the Boston College Journal of Law & Social Justice (formerly known as the Boston College Third World Law Journal).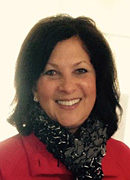 Susan Spurlock, Esq.
Senior Fellow, Center for Public Management | Suffolk University
Susan H. Spurlock is an experienced senior program and training director and attorney with a background in state and federal government, higher education, child welfare, strategic leadership, and human services. Most recently, Ms. Spurlock served as the Director of the Massachusetts Child Welfare Institute, the training, professional development, and professional education center at the Department of Children and Families. There, among her accomplishments, she expanded training for social work staff and created a nationally recognized fellowship partnership program among DCF and public and private schools of social work. Prior to this position, Ms. Spurlock served as Associate Dean and Director of the Northeastern University School of Education. Among her achievements, she founded the groundbreaking Partnerships in Education Program, a Northeastern partnership with 12 out-of-school education programs in Dorchester and Roxbury. Ms. Spurlock is the recipient of numerous awards, including the 2015 National Association of Social Worker's Public Citizen of the Year. Currently, Ms. Spurlock is a Senior Fellow at the Suffolk University Moakley Center for Public Management. Ms. Spurlock holds a B.S. in Education and a Juris Doctor degree, both from Boston University. She also has completed a Suffolk University Certificate in Human Service Leadership and Management.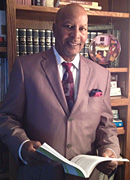 Steven Sullivan, M.B.A.
Retired Headmaster | John D. O'Bryant School of Math & Science
Mr. Steven Sullivan is the recently retired Headmaster of The John D. O'Bryant School of Math and Science. His appointment as Headmaster was the culmination of a forty-five year career working with youth that began as Youth Advocate in the juvenile courts, where he served and guided many troubled youth of Boston toward educational opportunities. His deep desire to do more for youth in the community led him to the Boston Public Schools forty-two years ago, where he was instrumental in drawing up the Transportation Plans and implementing Assignment Plans for many BPS youth. Although Mr. Sullivan did devote several years to writing up and implementing plans for youth, his passion and focus was and is teaching - that is - helping all youth and adults learn and succeed in the classroom whether in regular education, summer school, alternative education or adult education. After teaching at South Boston High School, the Tynan Elementary School and other alternative education programs, Mr. Sullivan was appointed to the John D. O'Bryant School of Math and Science where he served as Program Director for two years, Assistant Headmaster for eight years and as Headmaster for five years. In his first year as Headmaster, "The O'Bryant" won 'The National Blue Ribbon' award. Mr. Sullivan enjoys writing poetry, is active in his church and for a number of years served as an Executive Board member for Boston Public School Administrator Union. He received his B.A. from Boston College and his M.B.A. from Cambridge College.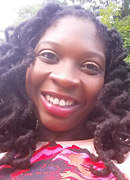 Natasha Telesford Williams, M.B.A.
CFO | The Achievement Network, Ltd.
Natasha Telesford Williams is Chief Financial Officer at the Achievement Network. She joined The ANet in 2011, bringing finance and accounting experience from both the public and private sectors. Natasha began her professional career as an investment banking analyst at Merrill Lynch & Co, Inc. in the Financial Institutions Group. After Merrill Lynch, she worked for Platform Learning, Inc. a provider of supplemental educational services to low-income students attending public schools identified as "In Need of Improvement" under the No Child Left Behind Act. During her tenure, she ultimately served as the Director of Finance and Accounting, where she lead the development and implementation of financial and operational strategies that enabled the organization to serve over 60,000 students across the United States. Prior to joining ANet, Ms. Williams worked for Procter & Gamble on the Emerging Markets Blades & Razor team, where she led the financial analysis to identify low cost product, sourcing and capital alternatives to reach more consumers in Latin America and Asia. Driven by her passion for education, she is a co-founder of the Boston University Upward Bound Scholarship, financial advisor to Dorchester Collegiate Academy Charter School and board member to The Freedom House. Ms. Williams received her B.A. in Mathematics from the University of Michigan and her MBA from Harvard Business School.